Welcome to Centrepointe Animal Hospital
The Centrepointe Animal Hospital Ottawa is located in a cozy community mall on Centrepointe drive in Nepean. There is ample parking on-site and even a lovely park, Nepean Centrepointe Park, across the street for those of you who arrive early or those who may want to take a stroll afterwards. Access from the Queensway to Centrepointe drive is very easy and traffic is very mild throughout most of the day. Our Ottawa Animal Hospital offers a wide variety of services to meet your pets needs.
Digital X-Rays
X-rays, performed within a routine appointment if needed, providing immediate results so we can make the most accurate and efficient diagnosis and treatment for your pet.
Learn More
Animal Health Exams
We don't rush – all appointments are 30 minutes (depending on the severity of the appointment) to ensure quality care. A thorough exam of your pet is performed.
Learn More
Animal Dentistry
Dental disease is the most common health problem we see in our companion animals. At Centrepointe Animal Hospital we offer Animal Dentistry with digital dental x-rays,
Learn More
Medicine and Cardiology
We use various methods to detect the health of your pet and to determine the severity of disease, enhancing patient care through earlier detection and treatment.
Learn More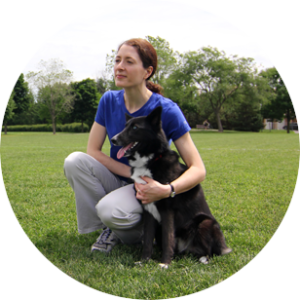 Ottawa Veterinarian Dr. Theoret obtained her doctorate of veterinary medicine at the University of Montreal in 2000. She then completed five years of advanced training while practicing in the United States and Montreal. She successfully passed the American College of Veterinary Surgeons examination in 2007.
Recently on the Blog
Dealing With Overweight Pets
Every year, veterinarians see more and more overweight pets. Dogs and cats of any age can be overweight; however, it […]
Read More